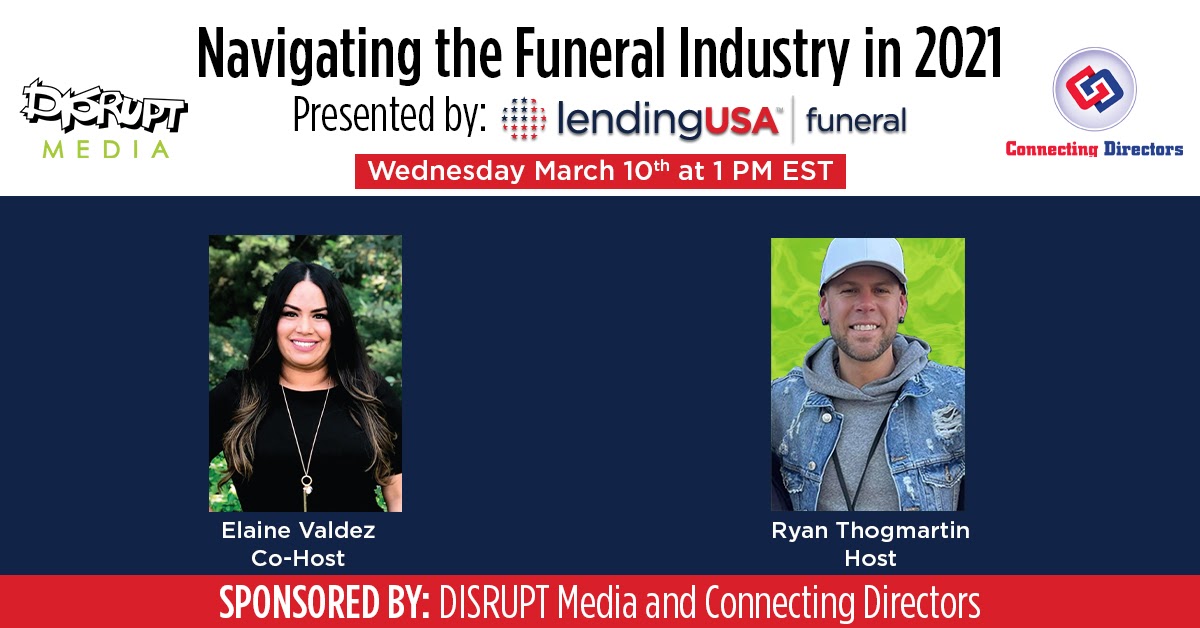 13 months ago the world seemed "normal," sure there still were political squabbles, some natural disasters, and all the usual problems, but we could see people's mouth's in public so it was a very different time.

Then BOOM, the pandemic began and life has never been the same. Our world was flipped upside down and everyone had to pivot and find solutions to brand new problems. Though this started in 2020 it completely changed the death-care landscape of 2021 as well.

Join Elaine Valdez (Lending USA) and Ryan Thogmartin (DISRUPT Media) as they go through this new territory and make a map for the current times. This free webinar will be packed full of information that you don't want to miss! Let's crush the rest of this year!
IMPORTANT